Hey guys, welcome to a new recap of the South American Journeyman! It's been a while and for a moment it looked like this wasn't happening (the game was giving me a crash dump on the same day no matter what) but here we are. A great Preseason is over so lets take look how it went!
We were busy in the market, looking for cheap gems on the FA pool to replace the terrible auto-generated players. Only 2 guys leaving, star goalie Ramos who was good but unaffordable and young gun Blanco who looked like a fine prospect but could not be tempted to stay.

As for the signings, we were looking for players with decent quality who would accept a low non-contract salary as I'm not yet allowed to offer part-time fixed contracts. Lets take a closer look at some of the key additions…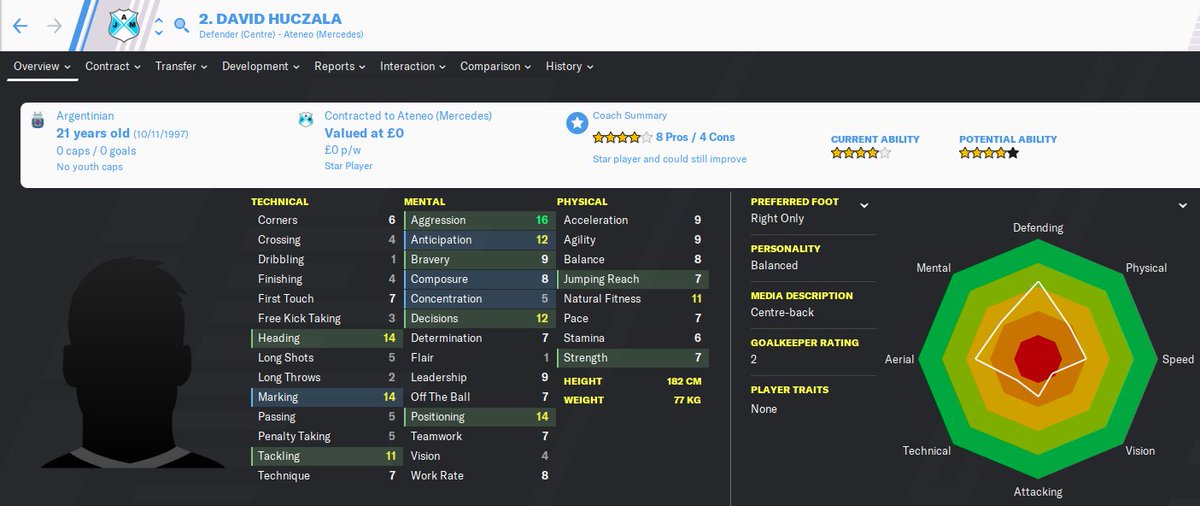 Anchoring the back line we have former UAI Urquiza defender David Huczala. Not my 1st choice but one of the few who accepted under €100 p/match. Great technicals and solid mentals. Sure, milk turns quicker, but if he sticks close to his man they won't get nowhere near the ball.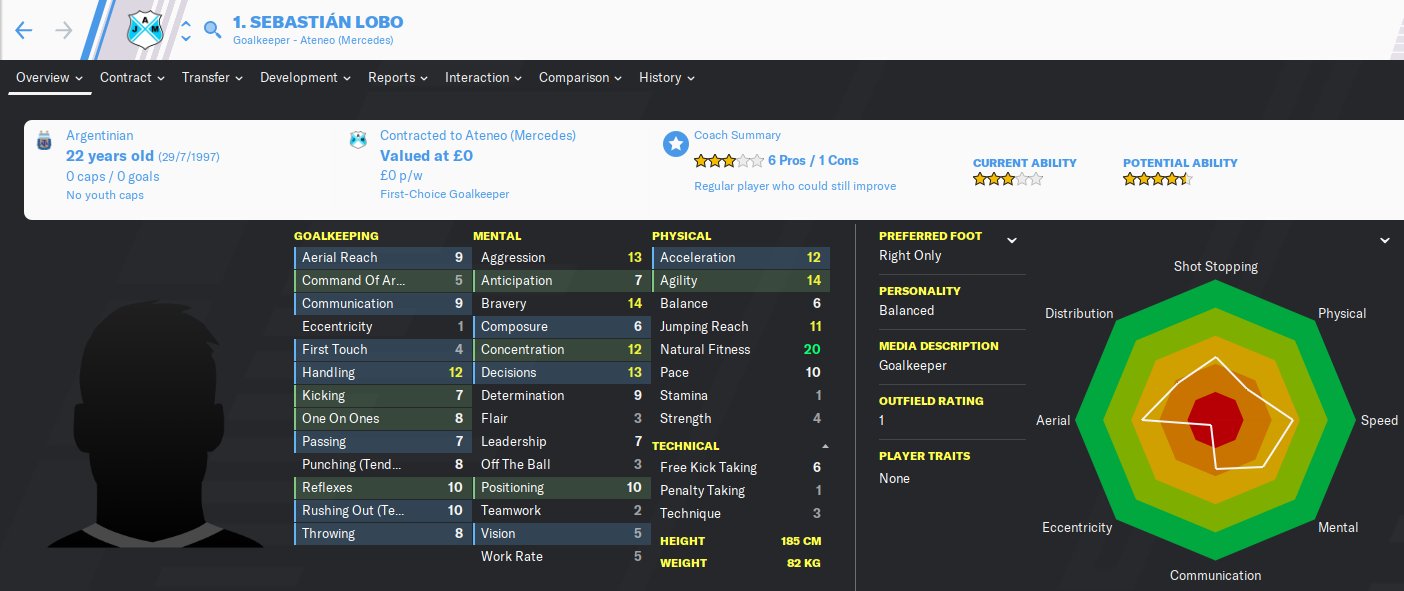 Former Yupanqui goalie Sebastian Lobo gets the tough ask of replacing star goalie Pablo Ramos. He didn't ask for much, negotiation went quickly and there weren't many other options; I'd call it a solid signing and move on.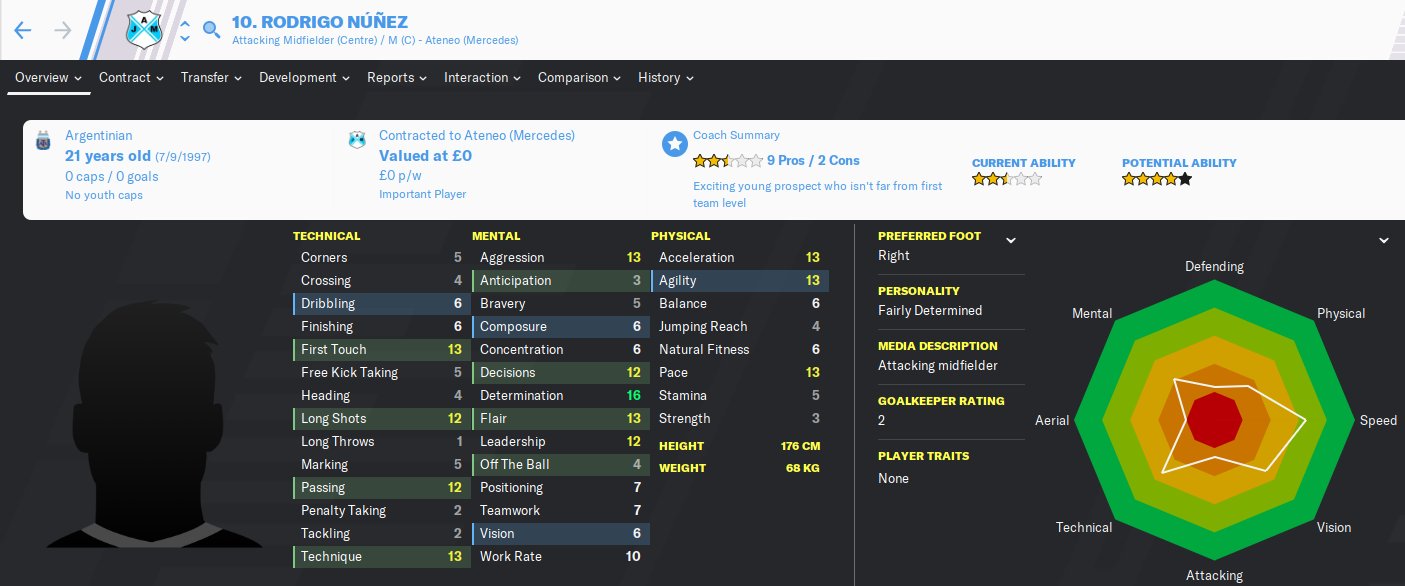 One of my favourites, former Atlanta enganche Rodrigo Nuñez is a tricky no.10 with all the right technical attributes, good pace and a bit of flair. He needs to improve but that high determination should help along the way.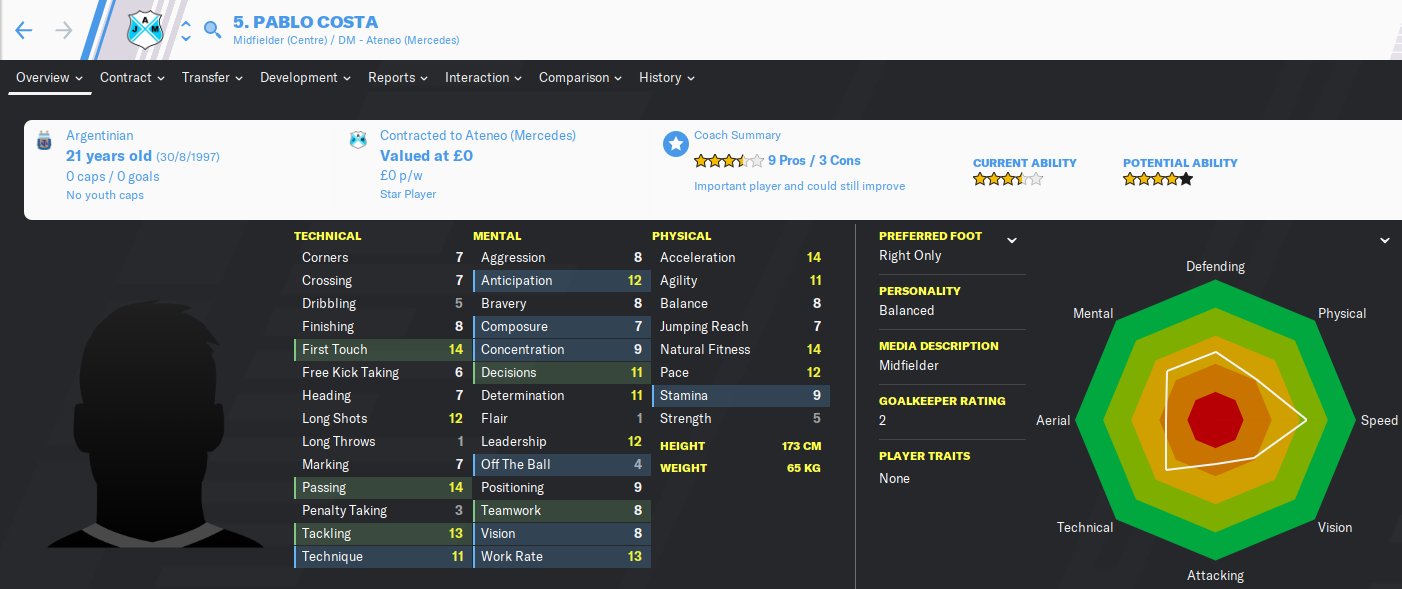 Last but not least, former Comunicaciones midfielder Pablo Costa is my kind of guy: a well rounded (think of the division) midfielder who can play all across the centre and won't look lost anywhere. All that for €45 p/match…what a bargain.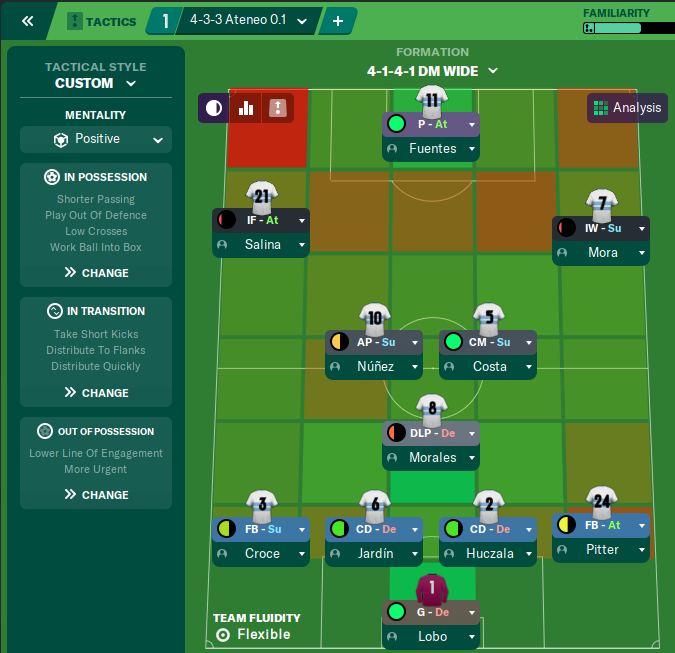 So how do all of these guys work on a pitch? Rather well I'd say. We've been playing with a 4-3-3, trying to keep the ball and feed it to arguably the best striker in the league, Sebastian Fuentes. No great crossers so we look to beat the defense and find easy back passes.

As I said before, Preseason went great, looking solid enough against teams in our division or higher. I'm guessing it can only get better once this group of strangers finally get to know each other and the dressing room finds some cohesion.
So that's all for now. I'll be back after a month or two and show you where this is all going…maybe I'll be sacked by then (?) Thanks for reading!